Are You Over 55?



Discover How To Monetize Your Life Skills, Knowledge & Experience To Start
Your

Highly Profitable Online

Business




Made Simple
If you are over 55 and looking to make money online, this course is for you!
Whether the day you've been looking forward to for years has arrived, or you're just starting to plan for it, the need to earn extra income for retirement is very real today.
One of the Best Ways to Supplement Your Retirement Income is By Starting & Growing An Online Business!
Retiring may seem far off, but you can start planning for it now.
It's never too late to have a thriving business by the time you retire!
If you start your business before retirement, working part time around other commitments and jobs, by the time retire, you could have a thriving company earning income.
You might even retire early!
Already retired and looking for ways supplementing the income you are living on?
It's never too late to get started!
You are not alone!
There are thousands of people just like you who have decided to take control of their lives and create a business they can be proud of.
The problem is that most courses out there were designed for younger entrepreneurs, so it's difficult to find information that applies specifically to your needs as someone older than 55!
We wanted to change that by creating a course with all the tools you need in one place, including step-by-step instructions on how to build your own online business from scratch!
Let's begin there.
This course will give you everything you need, including access to our exclusive community where we will help each other grow our businesses together.
It doesn't matter what stage of entrepreneurship or life experience you come from – this Premium Course For Senior Entrepreneurs is perfect for anyone looking for more freedom and independence in their lives!
If this sounds like something right up your alley then click "Take This Course Now" below before the price goes up!
Special Reduced Price Ends Soon
I Help "Senior" Entrepreneurs Take Their Life Skills, Knowledge & Experience To Start Their Online Business
Your Online Business is much more than just a website that enables you to make money in various ways - From the comfort of your own home or anywhere in the world with your laptop and an internet connection, it's about building something real—a purposeful enterprise that earns extra income.
Why use the term "business"? - Because it reinforces the mindset that will help you succeed.
You are NOT just "putting up a website." Instead, you will build a real business that has a purpose that earns extra income to use now or in retirement.
In my New Course "Your Online Business Made Simple" You Will Discover Why Building an Online Business is The Best Thing You Can Do for Your Retirement!
The BIG Benefits of Building Your "Retirement" Online Business Made Simple...
You can easily start a business as a "side hustle" (as the younger generations call it), while you're still working.
Having a fun, rewarding project on the side helps ease the transition from working to retirement lifestyle.
You don't need start-up capital. All you need is a computer, Internet access, a roadmap and an affordable platform to build your business on.
You're in control. Work as much or as little as you want, when and where you choose.
You'll earn money even if you don't work on your business each day. Of course, that only happens after you've built a solid base and implemented ways of earning money passively, for example with ads or by selling products.
You can take your business with you. That's a biggie, if traveling is part of your retirement dream. As long as there's internet, you can be supplementing your retirement fund.
You'll be able to help people worldwide, not only in your community. Just think about how much you've learned, either in your profession or by pursuing a hobby. There are people out there who'd love to tap into that amazing knowledge of yours.
You'll meet new people and make new friends. Losing contact with friends and colleagues when you retire can be a real concern. This way, you'll make lots of new friends, all over the world.
You'll learn something new each day, which keeps your mind active and you feeling energized.
If you've been nodding along while reading this, we'd love to show you how

The Baby Boomers Academy

can help you build your retirement
You can do it even if you're a complete beginner in the online world.
Learn how to start your own online business at any age.
What if You Have No Experience Building a Website, Let Alone an Online Business?
You DON'T need any technical skills or coding knowledge--simply follow along my step by step training.
Discover what you're good at and build a profitable lifestyle around it.
But maybe the idea of taking it a step further and building a website or blog seems out of your reach?
If terms like hosting, domain name registration, plugins and HTML make your head spin -- if you don't have the first idea about what they mean, you're not alone.
In Your Online Business Made Simple Premium Course you will learn the step-by-step how to do them yourself.
Whatever your starting point, in this course we take you by the hand and guide you through the whole website and business-building journey.
You don't have to worry about technical stuff like hosting, domain name registration, website security, plugins or additional tools.
We will show you step by step how you get started and what tools to use for free or with very little investment.
Encourage others to launch their own online businesses with the help of this course.
Why a Premium Course Designed Specifically for the Senior Entrepreneur?
It's a Business Made Simple Course, designed for people like you and me with years of experience, knowledge and skill behind them.
Now what if you could learn how to turn your experience, knowledge and skill into a product or service and sell it on the internet?
The fact of the matter is that many people our age have MORE to offer the world than the "30 somethings".
And in this online space no one cares about your age. They just care about what you know and what you can teach them.
The "Experts" say you should have 10 times your income saved to retire by age 67 - what do you do if you aren't there yet?
Did you know?
44% of baby boomers say they "guessed" their retirement savings needs versus actually calculating what they may need
68% of baby boomers expect to retire after age 65 or do not plan to retire, relatively few are being proactive and taking steps to help ensure they can continue working
Though retirement is an official end to your career years, the truth is that you may need to find additional sources of income when you retire to make ends meet
In addition to updating your job skills, continue to network with people in your industry and stay aware of the job market
"Most households will not be able to meet the Fidelity targets," Alicia Munnell, director of the Center for Retirement Research at Boston College, tells CNBC Select. "Given that most households cannot achieve the suggested financial targets, their best option is to work as long as possible — potentially to 70."
Think of it more like phased retirement, instead of ending work completely, especially given how the current pandemic and recession are setting many older adults back.
Consider what kind of part-time work would be realistic for your age, health and skills — maybe even something you are passionate about.
What is your retirement strategy? - Only 22% of baby boomers have set forth a written retirement strategy.
Bottom line - Planning for retirement is daunting no matter how far away it is. Instead of getting overwhelmed (which can easily happen), be proactive and plan out your future so that the stress of it doesn't stop you from taking action.
Planning for retirement with little or no savings to draw on
Retiring with little to no savings can be difficult, but it is not impossible
You can turn your experience, knowledge and skill into a product or service and sell it on the internet!
There comes a time in your life when you either make a choice to retire or get pushed out of the workforce against your will
Many over the age of 55 find themselves at a loss to seek gainful employment as they get older
It can be a bit daunting for a senior or a retiree to start an online business if this is new to them
There's great news for men and women over 55 who want to increase their income and do something they love on a schedule carved out to fit their needs as a Seniorpreneur
Learn how to turn your passion, skills, and expertise into a Profitable Online Business!
It's time to build your Work from Anywhere business!
Use Your Years of Experience to Guide Others
You've worked for years navigating the ins and outs of the workplace. At home, or in your off hours, you've cultivated the expertise in a myriad of topics. You may not have ever seen your skills and interests as a potentially profitable career, but you're about to discover that they are!
Now's the Time to Write That Book. Imagine being able to write books you love from your favorite vacation spot or as you travel around the world!
Info Product Creation like any digital course or e-book where you pay for an immediate download link or access to the item you want to learn from.
Affiliate Marketing is one of the easiest and fastest ways for seniors to begin earning online. It's something you can have a lot of fun with, too.
Your Online Business Made Simple
Your Online Business Made Simple
Get ready to have your eyes opened - and once they are - things will never be the same again.
This Premium Course will be different from other online courses you may or may not have taken because it is a "Complete System" for Building a Highly Profitable Online Business. We will go over the entire process, step-by-step including the "tech solutions" you need to design and sell your own online products.

We'll start at the beginning, dig in deep and keep going. You'll see me go through the complete workflow of building a business website from scratch (and how to do it at record speed!).

By the end, you'll have absolute clarity and confidence on how to build your dream business without any special "tech" skills.

Plus, along the way, I'll dispel every myth, lie and the pitfalls to avoid. This will save you tens of thousands of wasted dollars and years of time you'll never, ever get back.

You will get the absolute, 100% truth.

Armed with this knowledge, you'll make better decisions and you'll know exactly what you're doing. It's like a real-world MBA in one Premium Course.
Get Started Learning How to Create Your Online Business
So if you think you're ready to start an online business, then prepare yourself, because you've got a whole lot of work to do but it will be worth your investment. You will discover how to take your years of skill and experience and convert it into a "profitable niche".
How To Find Your Niche Business Idea
WHAT YOU'LL LEARN TO HELP YOU GET STARTED:
How To Identify A Problem In Your Market
How To Craft the Perfect Solution for the Problem You Identified
How To Validate Your Business Idea
The Best Online Business Model To Start With
YOU'LL LEARN:
How To Choose The Best Options Available To You For Your Online Business
Discover THE BEST Online Business For Your Experience
How To Fast-Track Your Online Product/Course/Service Idea
Decide on the right business model for you
Learn How To Create an Online Business — that Makes Money
WHAT YOU'LL LEARN:
How To Price Your Online Product/Service To Make Money
Selecting the Perfect Online Product/Service For You To Create & Sell
How To Do Effective Competition Research
How To Create Your Online Product/Service
How To Create Your Sales Page — First
Why You Should Use WordPress To Build Your Online Business
How To Build a WordPress Website Fast
How To Craft Your Online Product On Your Own WordPress Website
Build your online business website, complete with all the tools and content you'll need to launch your first product.
What People Are Saying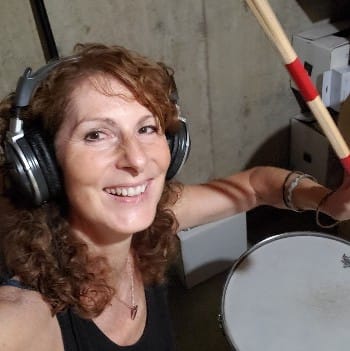 EricCooper.com is Mega Helpful!
The subjects and content that EricCooper.com covers have given me very helpful advice while I work on creating my own business. It was difficult to even know where to start when I thought of turning my hobby into a hobby/business. Eric is patient and is generous with his time . He is genuinely interested in helping people achieve higher goals. His extensive experience allows him to offer good advice and helps him to know where the pitfalls are and what works in building a lucrative and successful business. I'm grateful to have him in my corner.
Kevin T
Believer. Husband. Dad. Minister. Hoop Coach. Loving the journey!
Solid Experience
Eric helped me establish a podcast, after being off the air for over a decade. He was patient, helpful in retraining me and very encouraging throughout the process. We are not only recording now, but set for up for months in advance. I recommend Eric for all of your online business needs.
Eric is a great coach and advisor in the business field!
Eric is a great coach and advisor in the business field! He is greatly knowledgeable in the area of e-commerce. He has added great value to my website and business by giving me valuable advice and providing materials here on ericcooper.com to help me learn. I'm so thankful for his help. You won't regret your investment!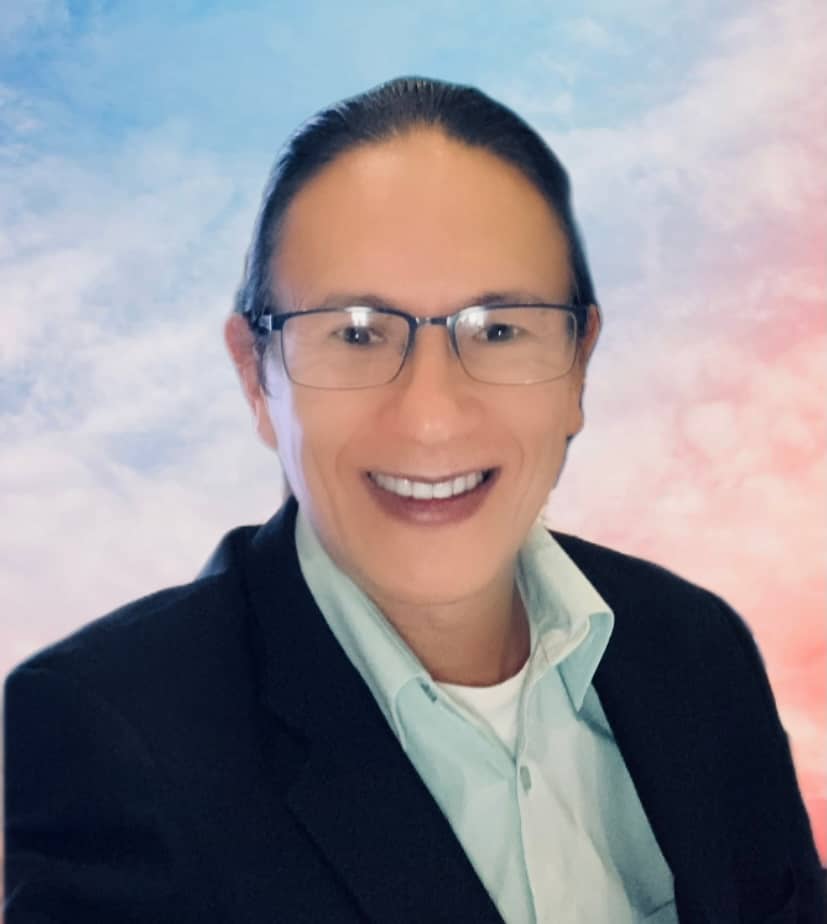 Eric is your Man
Eric has been my life saver ever since I started my business. His IT and Customer Service skills are GOLD. He is very reliable and dependable and you can rest assured that he will guide you to achieve your dreams.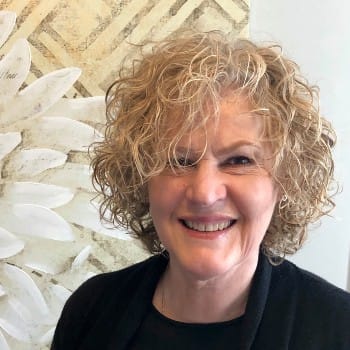 His knowledge and understanding is one-of-a-kind!
I would never have been able to create my website were it not for the help I received from Eric. I went from being a complete newbie in the field to being able to understand and update/maintain my website on my own. His knowledge and understanding is one-of-a-kind!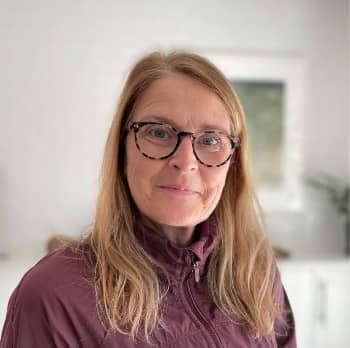 MADE A DIFFERENCE
Both myself and my business partner want to thank you for sharing your vast knowledge of business with us and for your assistance in developing the website for our latest business venture. You showed us things we didn't even know were possible. The whole experience has been not only excellent, but "fun" from start to finish. We look forward to working with you again in the future.
Timely Support with Precise Solution
Eric had been a life-saver in times of technical challenges. He had made my business progress amazingly well because of his resolution to the many test scenarios I've presented to him. His skills and expertise is beyond compare. Cheers Mate !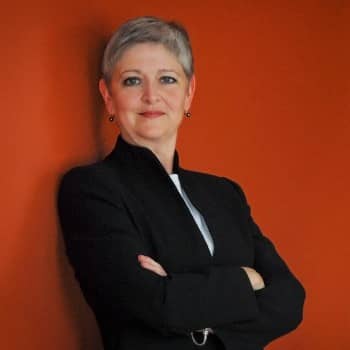 Eric Will Cheer You On As You Achieve Success
If you are looking for someone to make the complicated tech world seem a little less intimidating then Eric Cooper is your guy. An honourable and trustworthy gentleman who will not only help you but will cheer you on as you achieve success. Eric breaks down his teaching so that you will be encouraged and excited to start down your path to new goals.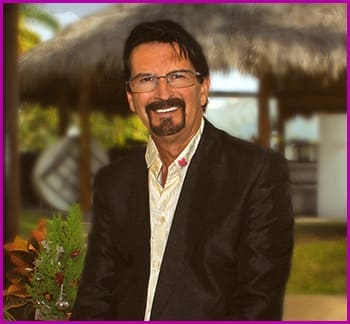 Class Act
I have known Eric for several decades. He is a class act and a person that cares about people. His internet and systems knowledge is top shelf. He designed our complete company online presence and back-office in record time. Simply The Best! Jim Fitzpatrick: Sept. 2021 President MyLifeSpring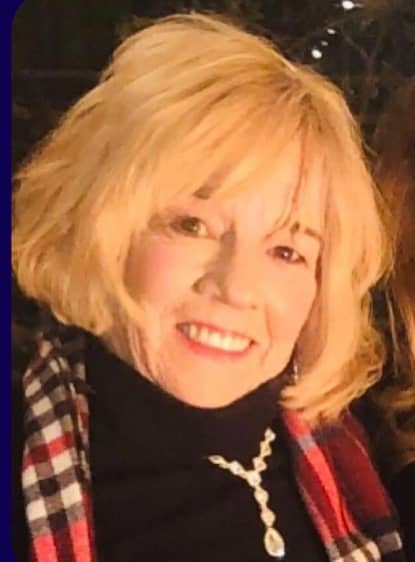 Incredible Coach!
Eric is amazing to work with. He is quick, responsive and extremely patient. Eric is a true professional! I love that he takes something that I would view as complicated and makes it seem simple. I am definitely more of a people person and less task oriented. Eric is both, and he has a way of communicating and coaching that is easy to follow and recreate. I highly recommend his services.
Kevin K
Airport Operations
Makes You Feel Empowered & Supported
Eric is definitely someone you want on your side. He is genuine, hardworking, supportive, and has incredible leadership qualities that make you feel both empowered and supported. I have Eric to thank for a lot of my growth and success working for him.
Educate Yourself in Online Business With
Your Online BUSINESS MADE SIMPLE Premium Course
Here's my pitch and my promise To You
If you invest this small amount in over 50+ hours of my real-world, in-the-trenches advice showing you what actually works... you WILL be a much better online marketer, entrepreneur and leaps ahead of the competition to Create an Online Business You Control.
And on a nice side note, you'll be able to build a business that makes you feel good, serves others and lets you keep your head held high.
The choice, as always, is yours.
100% Satisfaction Guaranteed
"Entrepreneurship is productivity & problem solving... in hard mode."
"Starting a retirement business is an increasingly popular way to bring in extra cash and keep active in your senior years"
"In fact, a report by the U.S. Bureau of Labor Statistics shows that seniors are more likely to be working for themselves than any other age group. In fact, 15.5 percent of people over 65 are currently self-employed. And there are good reasons behind this trend. Today's older Americans have to pay off mortgages and auto loans and deal with increasingly high medical bills. Additionally, studies show that 67 percent of people neglect to budget for travel when saving for retirement. By starting a business in retirement, you can afford some of these expenses (and luxuries) without having to dig into your savings."
April Maguire
- Zen Business dot com
Eric Cooper
Creator of Your Online BUSINESS MADE SIMPLE Premium Course
About the Author
Eric is the Founder of the Baby Boomers Academy a division of Above the Sun Consultant Group Inc.
His experience online includes managing and overseeing virtual global offices and entrepreneurs in countries around the world. Eric is a growth-focused visionary, with many years behind the wheel of leadership in Senior-Level Management, Operations, Team Building, Client Relations, and Information Technology. Eric is now offering his expertise via Master Classes, Private Mentoring Sessions and Online Courses for anyone wishing to create their own successful online presence.
If you want a real, value-based, sustainable business - if you want to escape the frustrations of chasing from one online marketing fad to the next, then you've come to the right place!
Got Questions? Need More Clarity?
What will the course go over? I am going to go over everything you need to succeed in your new online business.
In this course we will cover:
Getting Paid - How to Set Up Your e-Commerce
List Building for Senior Marketers
What's Needed In Your Tool Box
How to Make Your Product or Service Uniquely Valuable
Learn the Sales Page First Approach
How to Set Up The Map Method
Putting the Finishing Touches on Your Copy and Info Product
How to Launch with Zero Audience
Learn the Rapid Production Launch Method
Revenue & Traffic Engines
Bonus Material
It's never too late To Start
Over the past several years, the number of women-owned businesses climbed to nearly 13 million — 42% of all U.S. businesses — and grew at double the rate of all U.S. businesses, according to the 2019 State of Women-Owned Business Report, which is based on U.S. census data.
And researchers found an increase in entrepreneurial activity among older people in the United Kingdom, specifically. When asked why they wanted to set up a business later in life, twice as many women than men said they wanted to realize "a long-held ambition," according to the report, published in 2020.
For some, starting a business later in life is a matter of financial necessity. According to a 2018 survey published by SCORE, a mentor network for small businesses, women 65 and older are more likely to do so because they've lost a job or need more income. More than 28% of those surveyed said they became entrepreneurs because they had to. - USA TODAY
Should You Start an Online Business After Retirement?
Advantages vs Disadvantages
Yes! Of course you should start an online business after retirement!
It can be incredibly rewarding, keeps your mind active, and gives you a useful stream of added income. But here's my advice:
Why wait until after retirement?
Why not start now?
(Assuming you're not already retired when you're reading this).
That way, by the time you retire, you'll already have your online business up and running and earning income, so you can spend more time on the golf course or walking in the countryside.
That's what retirement is all about, isn't it? Relaxation.
In this course, I'll provide tips and ideas for the Best Online Business Made Simple.
Let me help you avoid some of the time-wasting mistakes I made over the years!
For me, the best businesses to do when you are over 55, are those that allow you to work by the pool, or up a mountain, or from a campervan overlooking the ocean.
You can be a digital nomad, travel the world with complete personal freedom, and even take months off anytime you want and your passive income will keep rolling in. That's my kind of online business, and I'll share with you the tools needed to get started.
Benefits of Running an Online Business
Starting a business online to give you a retirement income for the rest of your life not only makes sense, but in these days of zero interest rates is almost essential for many of us to survive comfortably in our later years.
There are many other benefits of running an online business into your fifties, sixties, seventies or eighties if you do it right!
Here's "What You Get" Inside this Premium Course - Your Online BUSINESS MADE SIMPLE
100% Satisfaction Guaranteed
100% Satisfaction Guarantee
You are fully protected by our 100% Satisfaction-Guarantee. If, for any reason, you don't like Business Made Simple Premium Course, you can get a full refund anytime within 30 days after your first purchase. If you have any issues, just get in touch with our friendly support team and they'll either help you out until you get the results you need or give you a swift refund.
Frequently Asked Questions
I have worked my job for the past 30 years but, I'm worried about my age. Can I start a business before retirement?
Many people think that they are too old to start a business, but the truth is that you can start one at any age. Starting a new business after retirement requires different strategies and tactics than starting a company while you're younger, but it's definitely possible.
There are a lot of misconceptions about entrepreneurship and business. Many people believe that you need to be young, have no other commitments or responsibilities, have money available to invest in your business idea before you can start it.
What monthly budget do we need for the technical tools you mention?

Do you discuss or recommend email marketing options? More specifically the ones that can segment curious vs customer, action vs no action, etc.
---
Have Any Additional BUSINESS MADE SIMPLE Course Questions?
After watching the BUSINESS MADE SIMPLE Course sneak peak and course overview video above, you may still have some questions about the content covered in this course.
Ask your questions in the comments below so Eric can answer them all for you.
P.S.
Imagine being able to work from anywhere in the world with just your laptop and internet connection…
No more long commutes or office politics!
You could even spend more time with family while earning extra income every month.
Wouldn't that be nice?
This course will give you everything you need, including access to our exclusive community where we will help each other grow our businesses together.
It doesn't matter what stage of entrepreneurship or life experience you come from – this Premium Course For Senior Entrepreneurs is perfect for anyone looking for more freedom and independence in their lives! If this sounds like something right up your alley then click "Take This Course Now" below before the price goes up!