6 Smart Business Ideas for Retirees
Many retirees who've been employees all of their lives get excited at the thought of running the show, and building a business that reflects their interests and values. If you're thinking of launching a business during your retirement, here are six ideas to get you started.
Online Businesses
Many new business ideas well-suited for retirees harness the power of the internet, as long as you don't let technology intimidate you.
Consulting and Coaching
Retirees considering starting businesses should start by thinking about two areas: skills from their previous jobs and life lessons. These experiences make retirees well-positioned to share their knowledge.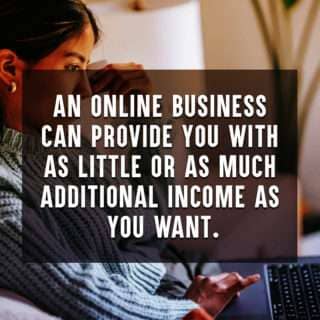 Service-Based Businesses
Providing services has long been a popular idea for younger, active retirees who want to start their own businesses; however, familiar choices like handyman services, tutoring or pet sitting aren't the only games in town.
Entrepreneurial Support Services
As the total number of entrepreneurs increases, so does the number of entrepreneurs over the age of 50. Why not start a business catering to them? There is a tremendous opportunity for you to assist new entrepreneurs with building, managing and marketing their businesses, said Collamer. While older entrepreneurs have solid core skills from previous professions, they often fall short on the skills needed to capitalize on their expertise and turn their knowledge and talents into a profitable business.
Start a "Mastermind Group"
Have you left a successful career after establishing a large network of valuable and experienced business contacts? If so, the main ingredients of your new business idea may be as close as your address book.
Active Living
There are many ways to take advantage of the spreading "active living" philosophy, which is especially popular among Boomers. Who better to help show them the way than a peer with the know-how to stay fit and age gracefully? One of the greatest things about starting a business focused on active living is how creative you can be about what exactly your business looks like.